quoted from thesupercars.org – The 2013 Exagon Furtive-eGT is an electric powered grand tourer designed to deliver a combination of excellent sporting performance and everyday practicality.
From the start, Exagon consulted with partners like Siemens, Michelin and Nokia to bring the very best expertise into the design and build of this project.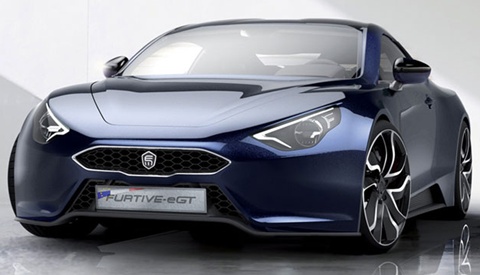 Specifications
General Info

| | |
| --- | --- |
| Vehicle Type: Electric Super Sport Coupe | Est. Market Price: $425,000.00 |
| Battery Capacity: 35 kWh | Type: SAFT Lithium Ion |
Performance

| | |
| --- | --- |
| Motor: 2 Siemens Water Cooled | Generates: 148 kW each |
| Horsepower: 402 HP | Max RPM: 5000-10000 rpm |
| Torque: 380 lb-ft @ 0 to 5000 rpm | Transmission: 3-Speed Automatic RWD |
| 0-60 mph: 3.5 seconds | Top Speed: 155 mph (249 km/h) |
Pioneer Technology
The Exagon Furtive-eGT stands out for bringing new technological products into this vehicle, making it unique. The car is powered by the latest Siemens electric motor, combined with the latest generation battery from Saft.
The body is constructed from high strength carbon fiber. It comes with a three-speed gearbox. Exagon even brought in FOCAL to custom design the acoustics of the furtive.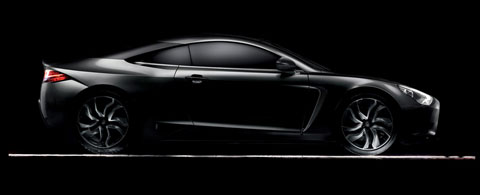 Engine & Battery
Two Siemens motors provide the drive power to the rear wheels. The two motors are seamlessly integrated by electronic controls, and the driving experience is just as if only one motor is being used. Considering the power they deliver, the motors are extremely light, weighing just over 112 lbs each.
The high performance Saft batteries give the 2013 Exagon Furtive-eGT a range of more than 192 miles in combined city and highway driving. These long-lasting batteries have been shown to retain 80% of their power after 3,000 cycles.
Performance
For an electric vehicle, the Furtive delivers amazing performance. The 402 horsepower motor accelerates from 0 to 62 mph in just 3.5 seconds; it generates 380 lbs-ft of torque. The top speed is at 155 mph, it could go faster but it is electronically limited at that speed.
The braking is top notch, and Exagon has worked with Beringer to deliver an innovative braking system that uses the magnetic fields generated by the motors to provide assistance in the braking process. The result is effective stopping at short distances.